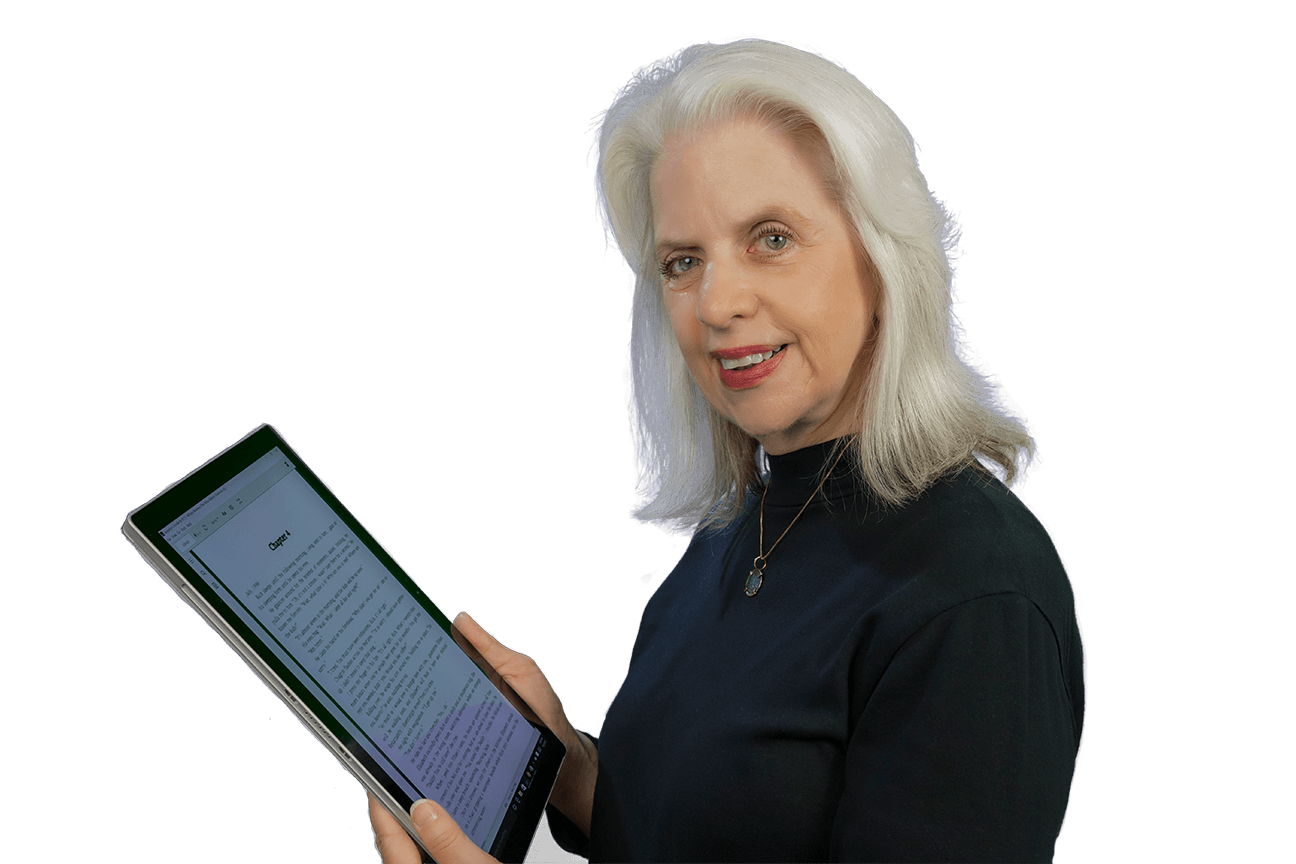 Jacquelyn Lynn is an inspirational author, business writer and ghostwriter whose dynamic books and insightful articles have been inspiring readers and helping business leaders work smarter and more profitably for nearly three decades.
She has written and ghostwritten more than 30 books; 3,000+ articles that have appeared in over 100 regional, national and international publications; plus countless blogs, ebooks, newsletters, white papers, news releases, and other materials.
Her business work has crossed over into the inspirational arena:  Jacquelyn is the author of Words to Work By: 31 devotions for the workplace based on the Book of Proverbs and Finding Joy in the Morning, as well as the meditations in a series of Christian-themed Adult Coloring Books. In response to requests by readers, she created Intentional Joy workshops based on Finding Joy in the Morning. She also compiled A Book of Proverbs: Wisdom of the Ages from Around the World.
Jacquelyn's debut novel, Choices, was released in 2019. This is the first book in the Joyful Cup Story series.
Jacquelyn is an experienced, accomplished ghostwriter and publishing consultant with the skills and temperament to work effectively with different and often demanding clients on their book and article projects. She has the ability to help clients get their thoughts into words in a readable, understandable and entertaining form that people will want to read.
More than a writer, Jacquelyn is a savvy businessperson who works closely with her clients to help them develop and implement effective strategies for their information products.
Jackie blogs about a variety of publishing and business-related issues on the TCS News and Information blog. She shares her personal thoughts on Jacquelyn Lynn's  blog.
Connect with Jackie on social media:
Contact her today to discuss your next project.