How much of the way you live your life is determined by what other people think?
How much better would your life be if you didn't care what other people think?
We miss out on so much when we are more concerned about the approval of others than we are about being true to ourselves. This collection of 25 inspirational quotes about being yourself and not caring what others think is designed to remind and encourage us to live our own unique lives, without getting bogged down by opinions that don't matter.
"What other people think of me is none of my business." – Wayne Dyer
"The best thing you can do is get very good at being you." – Dennis the Menace
"Never dull your shine for somebody else." – Tyra Banks
"I will not let anyone walk through my mind with their dirty feet." – Mahatma Gandhi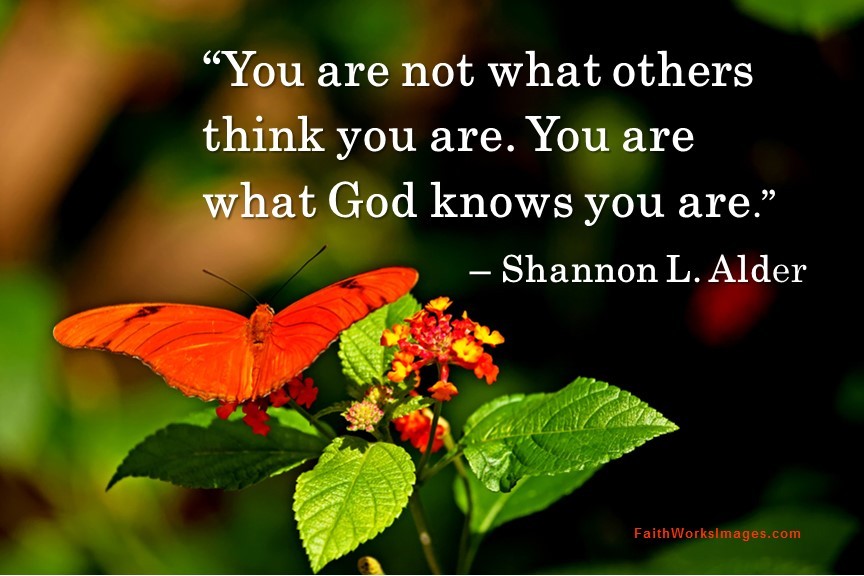 "Don't worry about who doesn't like you, who has more, or who's doing what." – Erma Bombeck
Stop worrying about people who aren't worried about you.
"Just keep moving forward and don't give a s**t about what anybody thinks. Do what you have to do, for you." – Johnny Depp
What you think of yourself is much more important than what people think of you.
"I don't care what you think about me. I don't think about you at all." – Coco Chanel
"Self respect, self worth and self love, all start with self. Stop looking outside of yourself for your value." – Rob Liano
"You are not what others think you are. You are what God knows you are." – Shannon L. Alder
"I think the reward for conformity is that everyone likes you except yourself." – Rita Mae Brown
"Most people are other people. Their thoughts are someone else's opinions, their lives a mimicry, their passions a quotation." – Oscar Wilde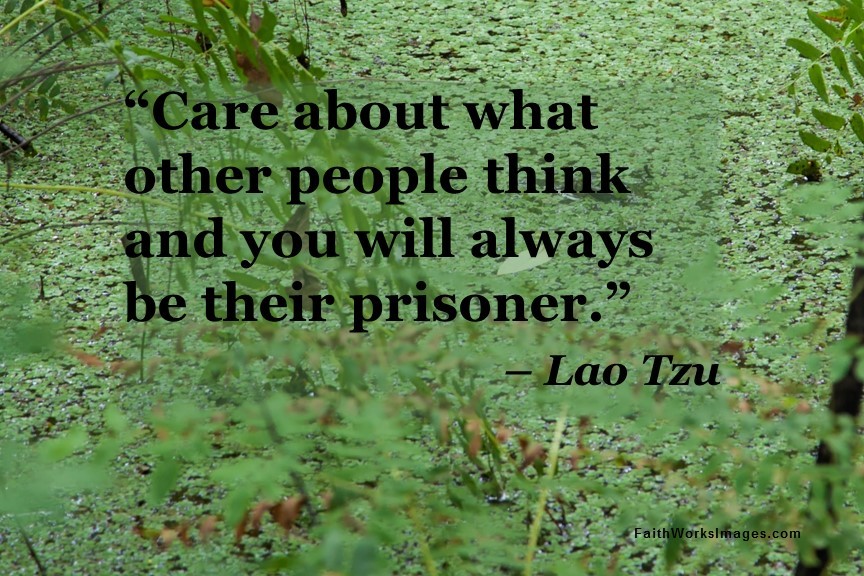 "Imitation is suicide." – Ralph Waldo Emerson
"Your time is limited, so don't waste it living someone else's life." – Steve Jobs
"Great spirits have always encountered violent opposition from mediocre minds. The mediocre mind is incapable of understanding the man who refuses to bow blindly to conventional prejudices and chooses instead to express his opinions courageously and honestly." – Albert Einstein
"I've finally stopped running away from myself. Who else is there better to be?" – Goldie Hawn
"We are so accustomed to disguise ourselves to others that in the end we become disguised to ourselves." – La Rouchefoucauld
"Being yourself is one of the hardest things because it's scary. You always wonder whether you'll be accepted for who you really are. I decided to call my record 'Inside Out' because that's my motto about life. I don't think you ever succeed at trying to be anyone else but who you truly are." – Emmy Rossum
"You'll worry less about what people think about you when you realize how seldom they do." – David Foster Wallace
"To be yourself in a world that is constantly trying to make you something else is the greatest accomplishment." – Ralph Waldo Emerson
"Care about what other people think and you will always be their prisoner." – Lao Tzu
"Be yourself; everyone else is already taken." – Oscar Wilde
"Always be a first rate version of yourself and not a second rate version of someone else." – Judy Garland
"Wanting to be someone else is a waste of who you are." – Kurt Cobain