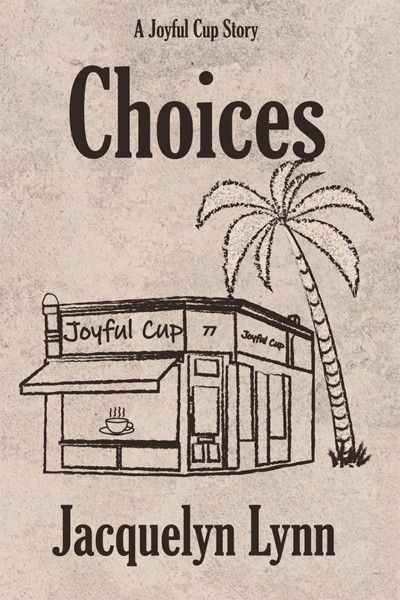 In a horrifying moment of inattention on a dark morning, lives change forever.
When college student Samantha Lawrence takes her eyes off the road for just a few seconds to send a text, she swerves out of her lane and hits Kevin Wyland as he rides his bicycle. In a panic, she drives away.
After the crash, Samantha tries to find out who the rider is and the status of his injuries. She is shocked to discover that she knows him. Not only does she shop at the pet supply store he and his wife own, they are both regular customers of Joyful Cup, a popular neighborhood coffee shop, and friends with the owner, Joy Shepherd.
Consumed with overwhelming guilt and fear of criminal charges, Samantha decides to do whatever it takes to avoid being identified as the hit-and-run driver. Kevin struggles with anger, bitterness, and a crisis of faith as he embarks on the slow process of recovering from his serious injuries.
As their lives intertwine with increasing frequency, Samantha and Kevin both turn to Joy for advice and guidance. Can she help them find the forgiveness and peace they need?
Paperback: $12.99
Ebook: $7.99
"Readers looking for a refreshing story about making difficult choices should enjoy this book and look forward to future installments of the series." – Leslie Halpern, MyShelf.com. Go here to read the full review.
Is your book club reading Choices? Go here for a list of discussion questions.
Watch the trailer for Choices