Proofreading often proves difficult. Why? Because for the most part, when attempting to proofread your own writing, you read what you thought you wrote.
And even after letting your work "cool off," it's difficult to catch every error in a single reading. Unless you're a juggler accustomed to having six or eight items in the air at once, you'll find it difficult to check punctuation while you're reading to verify details while you're paying attention to dangling or misplaced modifiers while you're making predicates agree with their subjects.
We suggest that you proofread in layers.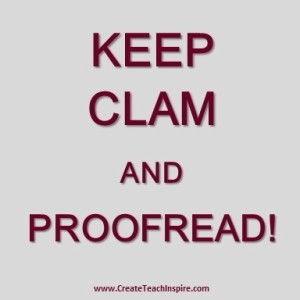 Scan your document quickly several times, looking for different types of errors with each reading.
First—scan your document quickly to verify names, dates, numbers, and other data.
Then—scan the document again, looking for missing or misplaced information.
Now—give it another reading for sentence structure and punctuation errors.
Finally—read it for other grammatical and usage errors.
Proofreading with a plan will save you pain during the process.
Share your tips for effective proofreading below.
(C) 2015 Booher Consultants; article used with permission. Booher Consultants, a communications training firm, works with business leaders and organizations to increase effectiveness through better oral, written, interpersonal, and enterprise-wide communication. Founder Dianna Booher is the author of 46 books, published in 26 languages. Recent titles includeCreating Personal Presence: Look, Talk, Think, and Act Like a Leader andCommunicate With Confidence! The Revised and Expanded Edition. For more information, visit www.Booher.com