Is the old saying "A picture is worth a thousand words" still true? Yes, more than ever. In fact, it should probably be revised to "A picture is worth ten thousand words"—or more.
We live in an increasingly visual culture. From a business perspective, there is no place that images are more important than in supporting your online presence—on your website and blog, as part of your social media content, in presentations (online and in person), and in a host of other places. Let's take a brief look at some of the key benefits images offer:
Search engine optimization (SEO). Search engines love images. In addition to boosting your site's rank, your images can turn up in search results. This means that images have the potential to drive additional traffic to your site.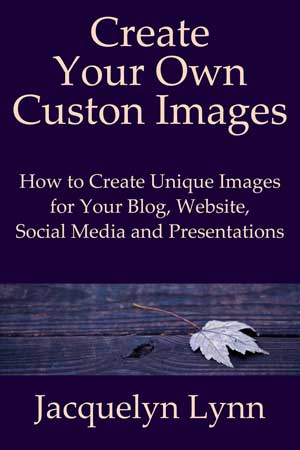 Visibility. Across platforms, content that includes relevant images gets substantially more views than content without images. Articles with images get 94% more views. If you're going to take the time to create the content, why not get more eyes on it by adding images?
Engagement. Especially on social media but also on other platforms, images increase user engagement with respect to likes, shares, comments, and more. Quality images can help your content go viral on social networks.
Readability. On websites and blogs, images can improve readability by breaking up blocks of text and illustrating content.
Eye-catching. Images create visual interest that captures the attention of readers and draws them into your content.
Branding. Consistently-crafted images help develop and enhance your brand identity.

Latest posts by Jacquelyn Lynn
(see all)