When 10 seconds of inspiration makes you think
We love the feedback we get about our Shareable Saturday emails, and we're proud that one of our biggest fans is Mark Goldstein, who serves as the Central Florida area director for Christian Leadership Concepts.
Sometimes he's thoughtful and insightful, sometimes he's just funny (and a bit sassy). Here's a sampling:
The inspirational quote (sent 1/16/2021):
"Pause and remember: Every single event in your life, especially the difficult lessons, have made you smarter, stronger and wiser than you were yesterday." – Jenni Young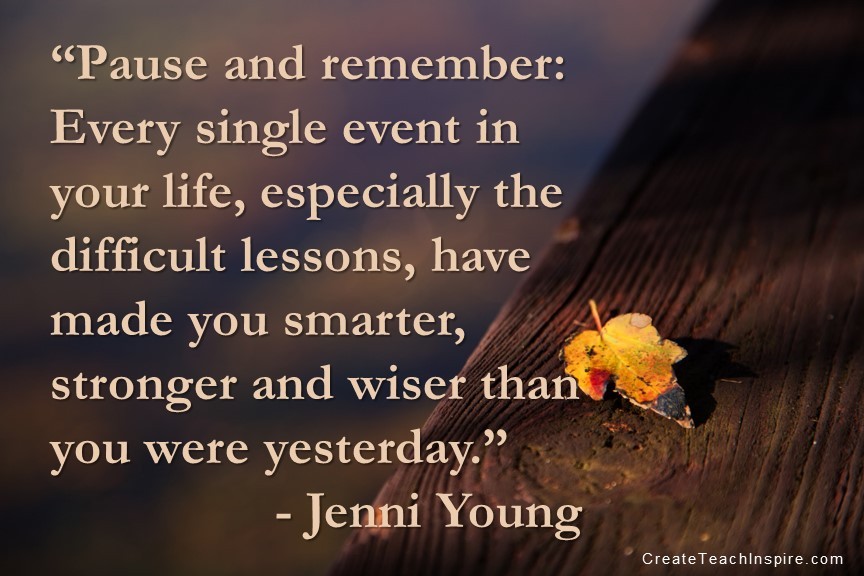 Mark's response:
Wise words! As I've always said, "Seasons 'Season' Seasons"
The inspirational quote (sent 1/2/2021):
"Would you like me to give you a formula for success? It's quite simple, really: Double your rate of failure. You are thinking of failure as the enemy of success. But it isn't at all. You can be discouraged by failure or you can learn from it, so go ahead and make mistakes. Make all you can. Because remember that's where you will find success." – Thomas J. Watson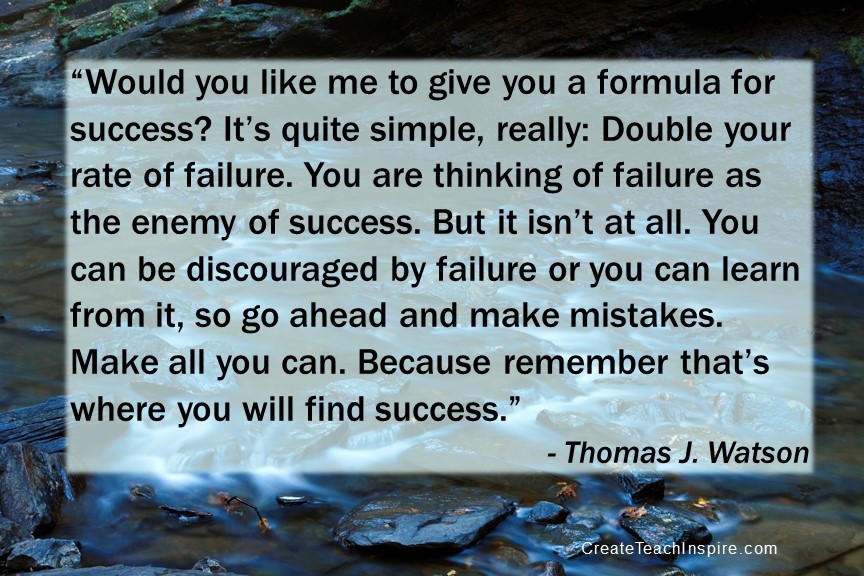 Mark's response:
This reminds me that all of the prolific homerun leaders in the history of MLB were also the most prolific strikeout leaders – with the exception of Barry Bonds. The bottom line – they all swung for the fences. 
The inspirational quote (sent 12/19/2020):
"One does not walk into the forest and accuse the trees of being off-center. Nor do they visit the shore and call the waves imperfect. So why do we look at ourselves this way?" ~ Tao Te Ching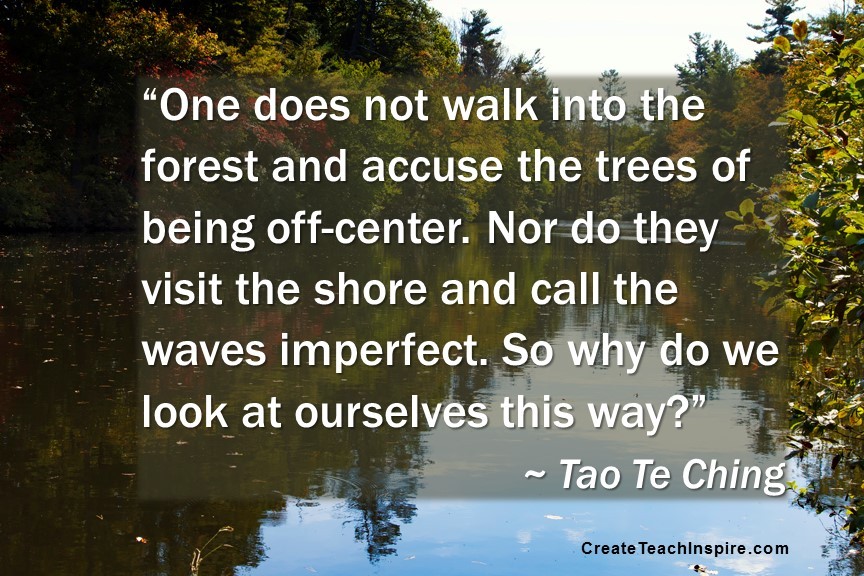 Mark's response:
Interesting. I've always thought I was a bit off-kilter!
The inspirational quote (sent 8/15/2020):
"Life is your art. An open, aware heart is your camera. A oneness with your world is your film. Your bright eyes, your easy smile is your museum." – Ansel Adams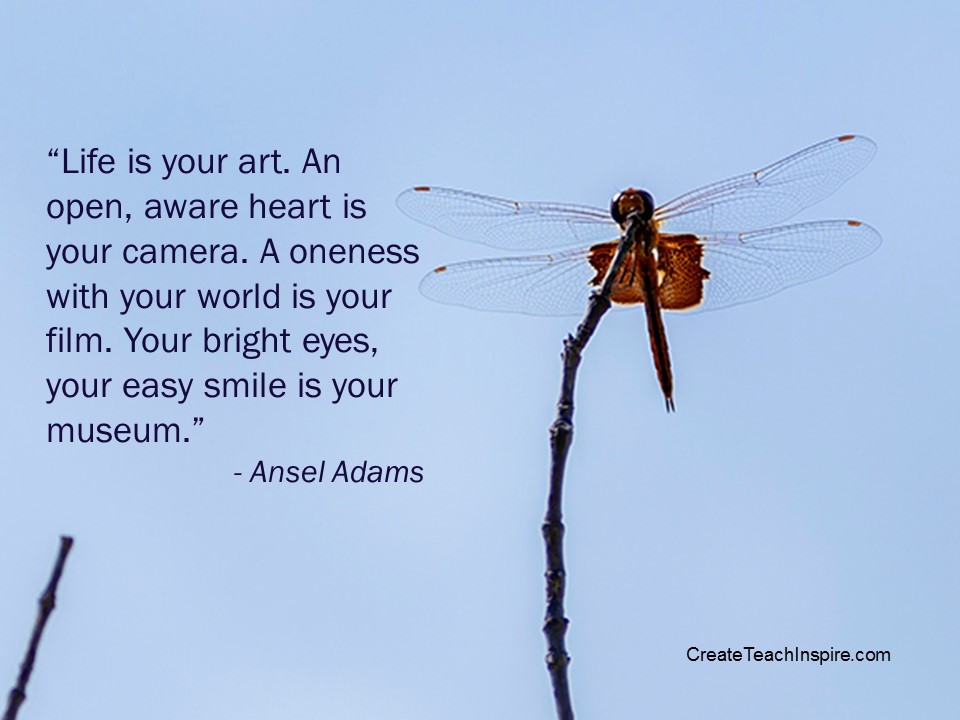 Mark's response:
Spoken by a true artist!
If you're on our mailing list, we hope these quotes help end your week on a positive note. If you're not, go to CreateTeachInspire.com/Saturday to sign up.

Latest posts by Jacquelyn Lynn
(see all)