Dreaming of the Majors, Living In the Bush
Dick "Lefty" O'Neal
Redemption Press
I became a baseball fan late in life. My husband loves baseball so when we were dating, I watched games with him because I knew he enjoyed it. And gradually, I began to appreciate the game—it's intricacies, funny superstitions and wonderful traditions. So when I was offered the opportunity to review this book, I accepted eagerly.
In Dreaming of the Majors, Dick O'Neal tells his remarkable life story, weaving his love of God, family and sports into a lesson-rich tapestry.
There are plenty of books out there about and by the athletes who made it to the big time. This is the story of one who tried but didn't reach what most of us consider success in professional sports. But Dick O'Neal was a success in all the ways that counted.
This is a great book for parents. If your kids are already playing sports, you'll get some great tips on being a youth sports parent. If your kids aren't into sports, there's plenty here to prepare you for the time they are or for improving your overall parenting skills.
Dick O'Neal grew up in one of the most socially turbulent times in our country's history. When we think back to the civil rights era, most of us think about blacks integrating into white society. O'Neal and his wife experienced a white integrating into black society. It's a different and thought-provoking perspective.
Overall, Dreaming of the Majors is an enjoyable true story that's rich with wisdom.
O'Neal writes:
 … everyone has a story to tell and a legacy to pass on. It doesn't matter if it's in the form of a book to inspire, a short quote to motivate, or simply living the right example for your kids to follow. Pass on your legacy so it will live well beyond your lifetime.
It's great advice.
Disclosure: I received a review copy of this book from the publisher. The opinions expressed are mine.
About the Book
Author: Dick "Lefty" O'Neal
Genre: SPORTS & RECREATION / Baseball / History
Release Date: April 4, 2014
By all counts, Dick "Lefty" O'Neal didn't have a chance of playing professional baseball. However, today he holds the distinction of being the only white baseball player to pitch for two teams in the Negro Leagues that flourished throughout the twentieth century. "Dreaming of the Majors" is his account of the dream he nurtured from the age of five to play Major League baseball, the people God brought into his life who shaped the dream, and the amazing and unexpected twists and turns Dick experienced along the journey toward fulfilling the dream.
Click here to get your copy.
About the Author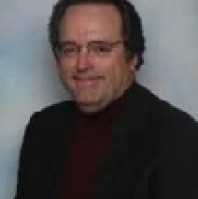 Lefty is currently an Adjunct Professor in Speech, Motivational Speaker, and MLB Scout. He is also a consultant for a possible movie, "Dreaming of the Majors," which would be based on Dreaming of the Majors – Living in the Bush. He has two grown children, Amy and Adam. He and his wife Harriett have been married forty-plus years and live in Universal City, Texas."
More from Lefty
"I wrote my story in order to pass on to my son and daughter what their father experienced in his walk through life as a Christian. I wanted them to understand that if you have the right purpose, surrounded by the right people, you can make a difference if you listen to His guidance. Using a sports platform was perfect for me to share that whatever your dream is as you are growing as a ballplayer and a Christian helps you stand as an example for all who dreamed of playing a sport.
I had no idea the book would relate so well to anyone who dreams their dreams, but more importantly, if it doesn't turn out the way you thought it would they realize it was God's plan to put them where they are. People have found that blooming where they you are planted is right where God wants you to make a difference.
My story is one of hope, persistence, never give up attitude, and it encourages all of us to pursue our dreams regardless of the obstacles that stand in our path. But to remember that our Heavenly Father's spirit has always been with us throughout the journey, wherever it takes us".
Blog Stops
Truth and Grace Homeschool Academy, November 18
Jacquelyn Lynn, November 19
Connie's History Classroom, November 20
Library Lady's Kid Lit, November 21
She Lives to Read, November 22
For the Love of Literature, November 23
Artistic Nobody, November 24 (Author Interview)
deb's book review, November 25
Debbie's Dusty Deliberations, November 26
Texas Book-aholic, November 27
A Reader's Brain, November 28
janicesbookreviews, November 29
Inklings and notions, November 30
Simple Harvest Reads, December 1 (Author Interview)
Giveaway
To celebrate his tour, Dick is giving away the grand prize package of an autographed Dreaming of the Majors book along with two autographed baseball cards and 1 autographed baseball!!
Be sure to comment on the blog stops for nine extra entries into the giveaway! Click the link below to enter.
https://promosimple.com/ps/ee19/dreaming-of-the-majors-celebration-tour-giveaway

Latest posts by Jacquelyn Lynn
(see all)