Over the years, I've worked with authors and clients whose interest in and understanding of copyrights range from oblivious to obsessed. In my opinion, extremes are only good when chocolate is involved.
When it comes to copyrights, having a basic knowledge of the terms and related legal principles will help you protect your work, keep you out of trouble if you're using material created by others, and let you know when it's time to call an attorney. Begin by learning these terms:
Author: Under the copyright law, the creator of the original expression in a work is its author. The author is also the owner of copyright unless there is a written agreement by which the author assigns the copyright to another person or entity, such as a publisher. In cases of works made for hire, the employer or commissioning party is considered to be the author.
Copyright infringement: Infringement is the act of breaking the terms of a law, agreement, etc. Copyright infringement occurs when a copyrighted work is reproduced, distributed, performed, publicly displayed, or made into a derivative work without the permission of the copyright owner. You can be either the perpetrator or the victim of copyright infringement.
Copyright notice: The copyright notice consists of three elements. They are the "c" in a circle (©), the year of first publication, and the name of the owner of copyright. A copyright notice is no longer legally required to secure copyright on works first published on or after March 1, 1989, but it does provide legal benefits.
Copyright registration: Registration is the process of placing a record of your work on file with the U.S. Copyright Office. Registration is voluntary. Copyright exists from the moment the work is created. You will have to register, however, if you wish to bring a lawsuit for infringement of a U.S. work.
Copyright: A form of protection provided by the laws of the United States for "original works of authorship," including literary, dramatic, musical, architectural, cartographic, choreographic, pantomimic, pictorial, graphic, sculptural, and audiovisual creations. "Copyright" literally means the right to copy but has come to mean that body of exclusive rights granted by law to copyright owners for protection of their work. Copyright protection does not extend to any idea, procedure, process, system, title, principle, or discovery. Similarly, names, titles, short phrases, slogans, familiar symbols, mere variations of typographic ornamentation, lettering, coloring, and listings of contents or ingredients are not subject to copyright.
Derivative work: A derivative work is a work based on or derived from one or more already existing works. Common derivative works include translations, musical arrangements, motion picture versions of literary material or plays, art reproductions, abridgments, and condensations of preexisting works.
Public domain: A work of authorship is in the "public domain" if it is no longer under copyright protection or if it failed to meet the requirements for copyright protection. Works in the public domain may be used freely without the permission of the former copyright owner. Never assume a work is in the public domain; always do your research to verify the copyright status.
Work made for hire: Although the general rule is that the person who creates the work is its author, there is an exception to that principle; the exception is a work made for hire, which is a work prepared by an employee within the scope of his or her employment; or a work specially ordered or commissioned in certain specified circumstances. When a work qualifies as a work made for hire, the employer, or commissioning party, is considered to be the author.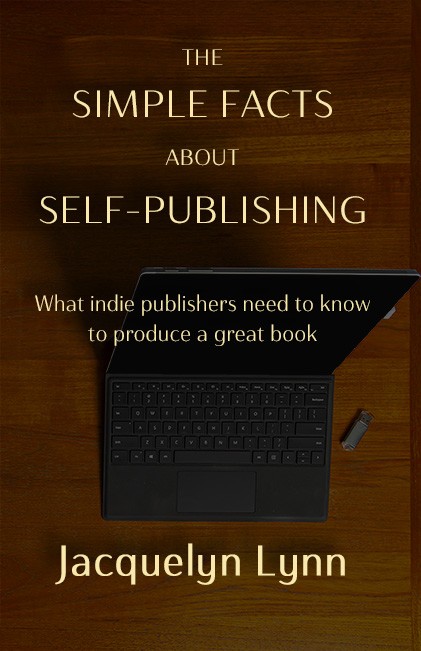 For more information about copyrights and other issues authors and indie publishers need to know about protecting their work, check out The Simple Facts About Self-Publishing.


Latest posts by Jacquelyn Lynn
(see all)