Tell us about your books:
In Courting Calla, Ian knows God has chosen Calla as the woman for him, but Calla is hiding something big. Can Calla trust Ian with her secret, or will she let it destroy any possible hope for a future they may have?
In Valerie's Verdict, since boyhood days, Brad has always carried a flame for Valerie. Her engagement to another man shattered his dreams. When she comes home, battered and bruised, recovering from a nearly fatal relationship, he prays God will use him to help her heal.
What inspired you to write your books?
I thought of a series with triplet brothers set in Atlanta. Once I started praying about the series, the stories came to me. Courting Calla, the first book in the series, is an introduction to the world of the Dixon brothers but is not one of the triplet's stories. It was written to be part of a box set that had to do with a misdelivered flower delivery. I decided to set it in the Dixon brothers' world because I was about to launch that series.
What are the key takeaways readers will get from your books?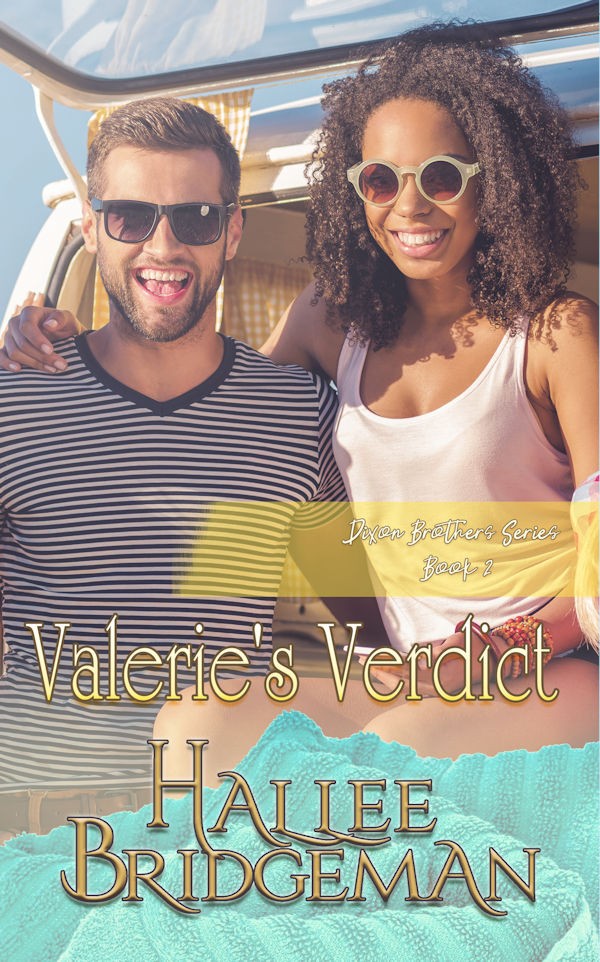 In Courting Calla, no matter how hopeless your situation, God is still working and still making plans. It's no promise that everything will be rose-tinted with golden halos, but it is a promise that all things work together for good for those who love Him and are called according to His purpose.
There is so much to take away from Valerie's Verdict. Valerie was severely abused from a past relationship and suffers from PTSD because of it. She's lost her faith in God, she is afraid of the world outside of her house, and she has a hard time remembering a happy, carefree childhood. Brad has spent his life waiting for Valerie to come home, not expecting the broken woman who no longer loves his God. As they each work through their own issues, my prayer is that the reader finds hope and a strengthened faith.
What else would you like readers to know about you and your books?
I love stories where the most broken among us are reformed in the Potter's hands. I love it when we succumb to God's urgings and allow Him to break us down so that He can mold us back up. I know I went through a period of brokenness where I found it hard to even pray. At the end of that, my faith was strengthened in ways I didn't even know were weak before, and my writing ministry truly began. I want to convey that hope and promise to my readers.
Where can readers get your books?
http://www.halleebridgeman.com/series/dixon-brothers-series/
Also available on Amazon (click on the titles):
What other books have you published?
Valerie's Verdict was my 30th book. You can find a list of all of my books on my website at this link: http://www.halleebridgeman.com/
About Hallee Bridgeman
With over half a million sales, Hallee Bridgeman is a best-selling Christian author who writes action-packed romantic suspense focusing on realistic characters who face real world problems. Her work has been described as everything from refreshing to heart-stopping, exciting and edgy. Hallee is a member of the American Christian Fiction Writers (ACFW) and the American Christian Writers (ACW) as well as a member of Novelists, Inc. (NINC).
An accomplished speaker, Hallee has taught and inspired writers around the globe, from Sydney, Australia, to Dallas, Texas, to Portland, Oregon, to Washington, D.C., and all places in between. Hallee loves coffee, campy action movies, and regular date nights with her husband. Above all else, she loves God with all of her heart, soul, mind, and strength; has been redeemed by the blood of Christ; and relies on the presence of the Holy Spirit to guide her.
Connect with Halle Bridgeman
Website: http://www.halleebridgeman.com
Facebook: https://www.facebook.com/authorhalleebridgeman/
Twitter: https://twitter.com/halleeb
Instagram: https://www.instagram.com/halleebridgeman/
YouTube: https://www.youtube.com/channel/UCm54zllly1n8KBNYjruomTA

Latest posts by Jacquelyn Lynn
(see all)