The completion of my first novel, Choices, filled me with an incredible sense of accomplishment as well as the need to express my appreciation to the people who helped me bring this story to life.
I've decided to take the uncommon step of sharing my book's acknowledgments here as well as at the back of the book.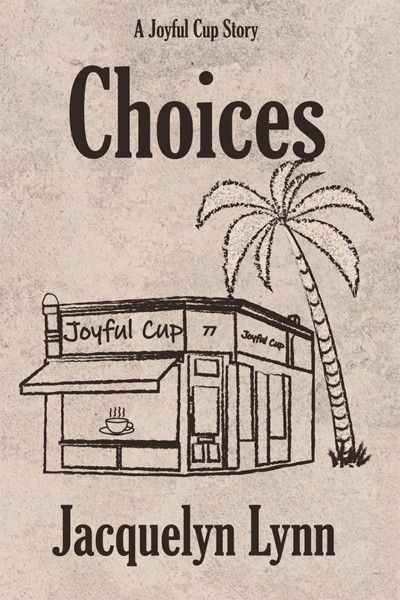 The idea for Choices first came to me more than five years ago. Though I've written (or ghostwritten) more than thirty non-fiction books, the process of writing a novel was both intriguing and intimidating. Once I voiced my desire, my wonderful husband Jerry Clement became my biggest champion, encouraging and even nagging me along the way as I talked but didn't write. And when I finally began to write, he listened, offered suggestions, and proofread. Every time I voiced a doubt, he shot it down. As the manuscript neared completion, he designed the cover and supported me through the myriad of details that are essential to finishing and publishing a book. Had it not been for him, Choices would not be a book today.
My deepest appreciation goes out to so many others who helped as I was formulating, researching, and finalizing the story. They include:
The excellent medical professionals who answered my questions in meetings, on the phone, and even at parties. Paul A. Dowdy, MD, is an orthopedic surgeon who was the victim of a hit-and-run driver that, as of this writing, has not been caught. I had already begun work on Choices when my cousin introduced me to Paul, who was immediately generous with his time, explaining the type of injuries and complications Kevin would likely have suffered. Other doctors who shared their expertise were Michael M. Bibliowicz, DO, an ENT-otolaryngologist who is both a personal friend and an amazing doctor; Regan A. Schwartz, MD, who specializes in emergency medicine and took the time to talk with me at his son's graduation party; and Brian K. Dublin, MD, my father's cardiologist.
Other medical professionals I need to thank are Virginia Bibliowicz, a dear friend and former nurse (who is also my unofficial PR/marketing manager); Betty Jacobs, my daughter-in-law's mother and a respiratory therapist; Sandee Pangonis, friend and ER nurse. Big thanks also go to my cousin, Stephen Rooks, who is the director of respiratory therapy at a Colorado hospital and has also been the victim of a car-versus-bicycle crash (fortunately, not a hit-and-run).
Winter Springs Police Chief Kevin Brunelle patiently explained what happens at the crash scene and how the follow-up investigation is handled. Assistant State Attorney Domenick Leo told me how the prosecution and plea agreement process works.
Other friends who shared their knowledge and expertise so I could write an authentic story include Jackie Daly, who helped me write Samantha's texts; Amanda Grow, who explained how the 911 system in Seminole County works; and Kristine Shrauger, who answered my questions about UCF. Friends who shared pictures of their favorite coffee mugs for Joyful Cup characters to use include James Cressler, Ann Marshall, Annette Meeks, Karyl Melick, Candy Morgan, Kyla Perry, Kara Snyder, Tina Yeager, and a few others I'm sure I've missed.
On the writing craft side, thanks to all my fellow Word Weavers who critiqued the manuscript in progress and the members of the local chapter of American Christian Fiction Writers who provided tips and encouragement. I appreciate the education provided by the faculty at the Florida Christian Writers Conference, especially Zena Dell Lowe, a writer, director, and filmmaker who taught an excellent class on Hollywood story-telling tools. My beta readers—Susan Baccus, Virginia Bibliowicz, and Lisa Hurley—gave me thoughtful, detailed input as the manuscript was nearing completion.
Finally, there's Mark Goldstein, president of the Central Florida Christian Chamber of Commerce, whose enthusiasm for this project imposed a hard deadline for getting the book finished and published. My gratitude for that is beyond words.
In addition to those who have played a specific role in the creation of this novel are the family members and friends who have supported and encouraged me every step of the way. I am so blessed by and thankful for them and you, dear reader. May you know God's peace and mercy always.

Latest posts by Jacquelyn Lynn
(see all)