Want to wake up every morning feeling like you've won the lottery?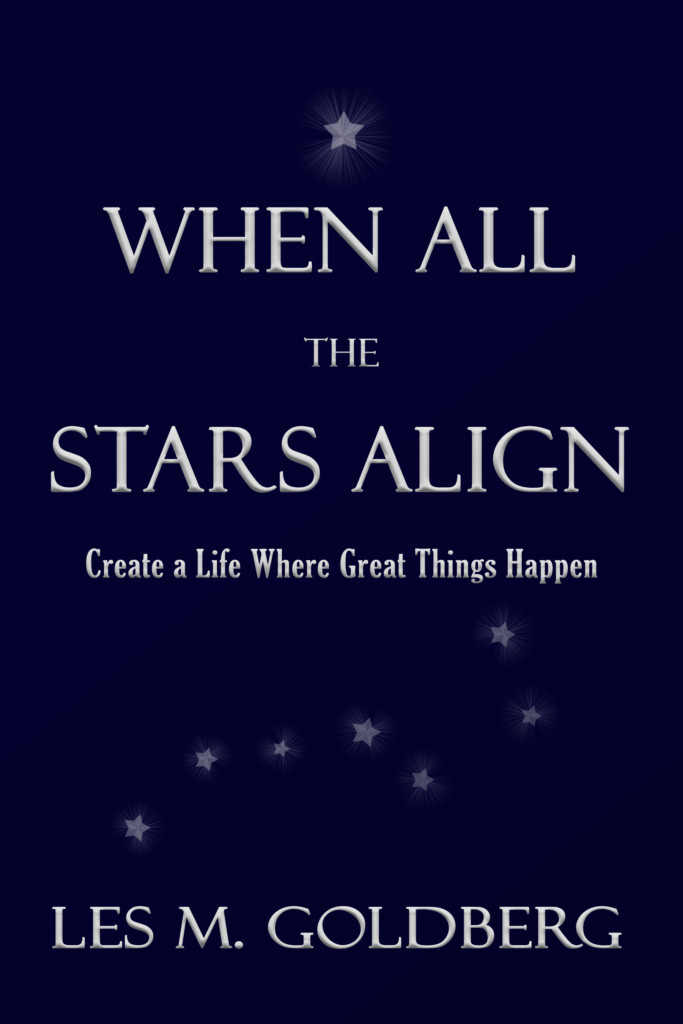 Goldberg's story is the quintessential American success story. He founded his company at the age of 17 with a $5,000 loan from his grandfather, operating out of his bedroom while he was still in high school. LMG has grown from a small video equipment rental operation to a global leader in show technology, touring, and systems integration.
The title of Goldberg's book comes from the phrase that means circumstances have come together just right for good things to happen. But, he says, the stars don't align by accident or coincidence—they align because of the actions we take in life.
Getting your stars aligned, Goldberg says, begins with dreams, drive and direction. Dreams are what you want, drive is how bad you want it and how hard you're willing to work to get it, and direction is knowing where you need to go and how to get there.
It's essential, he says, to be happy every day. He writes:
Happiness is essential to living a life where the stars are aligned. I've always said that happiness is not a destination, it's a way to travel. You don't want to wait to be happy until you arrive at a particular place or achieve a particular goal—you want to be happy every day.
Goldberg draws from his own experience and shares candid personal stories about his successes and failures.
Each chapter ends with a homework section—a series of questions and tasks to help you digest and apply his advice.
When All the Stars Align is a step-by-step guide for turning your dreams into reality and maintaining a deeply satisfying, balanced, successful life.
Designed and produced by Tuscawilla Creative Services

Latest posts by Jacquelyn Lynn
(see all)