No business wants to be the target of a negative review, but an apartment complex near Walt Disney World in Orlando took efforts to prevent negative online comments to an interesting extreme.
According to the Orlando Sentinel and other sources, Windermere Cay's lease included a clause prohibiting tenants from posting negative comments about the complex on Yelp, ApartmentRatings.com, Facebook or other online medium. Violators would be subject to a $10,000 fine for the first incident and $5,000 for subsequent violations to be paid within 10 business days.
Seriously?
Ten thousand dollars? 
In fairness, news reports say that this lease addendum is no longer being required and has been voided for all residents. Current management blamed a "previous general partner" for the requirement.
Apparently this was an effort to combat what the addendum called a "growing trend" of renters posting unjustified defamatory reviews online to gain leverage in negotiating lower rents. The Sentinel quoted this portion of the lease:
"Such postings can cripple a business by creating a false impression in the eyes of consumers. The damages resulting from this false impression can include potentially millions of dollars in economic losses, and have permanent consequences that can unjustly destroy a business."
I think the term "shoot yourself in the foot" is appropriate here.
When this situation was discussed on The Passive Voice, one commenter wrote:
"I've never seen happier roaches than I have here. Oh, so much 'positive' fun one can have about how positive we are about how 'great' they are."
Another wrote:
"The mold makes a beautiful pattern on my walls."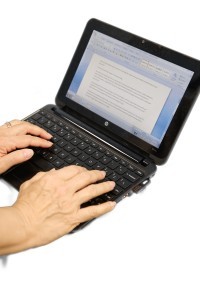 The one-star reviews from across the country (many are quite entertaining) on Yelp criticizing the complex for this issue go on for pages.
You can't stop people from saying bad things about you, your product or your company by threatening to punish them if they do. And if you're dumb enough to try it, don't be surprised when your strategy backfires.
My advice is to put an effective online reputation management strategy in place that includes monitoring, appropriate responses (depending on the situation) and proactive tactics that encourage positive reviews.
Now it's your turn. Share your thoughts below.

Latest posts by Jacquelyn Lynn
(see all)