Recently I was talking with a friend about the typical Christmas (or holiday, if you want to be politically correct) gifts that companies send to their associates and clients—and how most of them are a waste of money.
Over the years, Jerry and I have received gifts from business associates that ranged from excellent wine to scented candles to a little address book that folded into a business-card-sized case. We enjoyed the wine, burned the candles and tossed the address book.
I realize that summer isn't quite over yet, but it's not too soon to start thinking about what you're going to give your key clients and business associates this year. How do you choose a gift that is useful (otherwise, what's the point?), ethical, politically correct, reasonably priced (so it won't look like you're trying to "buy" business), has no potential for liability (a primary reason alcohol has lost popularity as a holiday gift) and won't offend anyone?
First, decide who will be on your gift list. All of your clients? Or only certain ones? What about other business associates? And what parameters do you use to determine who gets a gift? Will you give the same gift to everyone or choose different items based on some criteria that you set?
Next, determine the recipients' policies on accepting gifts. Many organizations limit gifts to a certain dollar value; others refuse them outright; and still others allow employees to accept just about anything. Check with the company's personnel department or discretely ask your contact. You'll also want to get a feel for the individual's attitude about gifts beyond the formal policies.
Finally, consider how the gift will be delivered. Will you buy from a company that will drop-ship for you? Do you want to deliver it in person—and if you do, is it likely to create an awkward situation?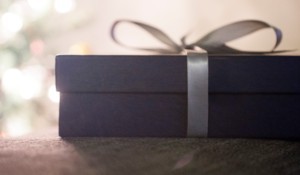 Now, set your budget and select the gifts.
Some ideas to consider:
Books. Of course this is first on our list. Books are always a good choice in business or personal gift-giving. Books have a high perceived value—they're "keepers." Be sure the bookstore has a liberal return policy, avoid controversial subjects and don't buy anything dated that may be hard to exchange. If you're buying the same book for a large number of people, contact the publisher to arrange for a bulk purchase. We are happy to sell bulk quantities of any of our books and will even customize them (either on the cover or the inside front or back pages) with your company name and a special message.
Plants. Plants are a neutral gift with an environmental flavor; choose one that is known for cleaning indoor air. Be sure to include a tag with care instructions.
Memorabilia. If you have a news clipping of your client being mentioned in a positive way, or if you have a photograph of your client at a happy event, have it framed. It will likely hang on the wall and be a reminder of your thoughtfulness for years to come.
Charitable donations. You can approach this from two directions: Either give a specific donation in a particular customer's name to a charity you know they support, or give a single large donation to a charity of your choice and send out a letter to everyone saying that's what you've done in lieu of individual gifts. In either case, you don't have to indicate the amount you gave. Choose a neutral organization that enjoys popular support.
No gift at all. This is a perfectly acceptable alternative to the gift-giving dilemma. If you decide not to give gifts, don't make a big deal about it. Unless you have a reputation for splashy presents, chances are no one will notice.
Blatant Self-Promotion
Tap into the popular trend of coloring books for adults with a gift of one of our adult coloring books. Go here to see our currently available titles—and go here to check out our blog on how to use coloring books as a marketing tool.
Consider a book with an inspirational message, such as Words to Work By: 31 devotions for the workplace based on the Book of Proverbs or Finding Joy in the Morning: You can make it through the night. We can customize bulk orders or I can personally sign smaller quantities.
Want to find out more? Contact me and we'll set up a time to talk.

Latest posts by Jacquelyn Lynn
(see all)