Generating quality leads is often one of the biggest challenges in marketing. But what if your prospective customers were willing to pay you to receive your basic message and then contact you to tell you they want to know more?
That's what happens when ebooks are part of your marketing strategy.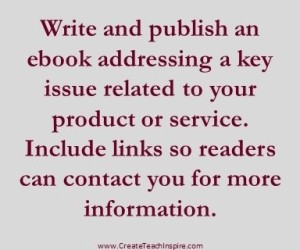 Here's how it works:
Write a book addressing a key issue related to your product or service.
Publish that book on one or more of the popular online platforms, such as Amazon, Barnes & Noble, Kobo and others.
Include links in the book to more information and to a page where readers can either purchase or request a salesperson to call (depending on what's appropriate for your product or service).
The result: Your readers have paid to receive your initial marketing message and when they ask for more information, they're coming to you as a warm lead.
Of course, your ebook must have genuine value. It can't just be a brochure or a written sales pitch — it must stand alone as a complete information product.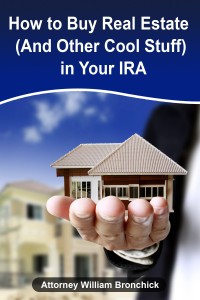 A great example of this strategy in action is an ebook we recently produced for William Bronchick: How to Buy Real Estate (and Other Cool Stuff) in Your IRA.
Bill is an attorney. One of the services his firm offers is to set up and serve as the custodian of self-directed individual retirement accounts. The book explains the various types of IRAs; the benefits of having a self-directed account; what you can — and can't — do in a self-directed IRA; how to choose the best custodian for your IRA; and how to buy real estate in your IRA.
Within the book are links to a number of resources, including a video that Bill produced where he explains the concept and invites the reader to contact his office for a personal consultation. This is absolutely not a strong sales pitch; it's a comprehensive explanation of an investment strategy that can deliver substantial returns.
This is a classic win-win: The information Bill provides is worth far more than the price of the ebook. And with that information, readers can decide if this is an investment option they want to pursue, which essentially pre-qualifies any leads that come to Bill through the link in the book.
Of course, Bill made an investment in creating a quality product, and if you're going to use ebooks in your marketing, you should do the same. Your book should deliver significantly more value than it costs. It should also be written and produced professionally — remember, this represents you and your company, so make it something you're proud of.
This strategy can be effective for almost any product or service, not just in the finance and investment field. Join the conversation by sharing your thoughts on how to generate revenue and leads with ebooks.

Latest posts by Jacquelyn Lynn
(see all)