You've got a great idea for a book
but don't have the time or the skills to write it yourself
You know you should be blogging
but you're too busy to do it regularly and effectively
You'd like to produce information products
but aren't able to get them organized and written
You know content marketing is critical
but don't have the resources to produce the quantity and quality you need
Do any of these situations sounds familiar?
If so, the solution is: Hire a ghostwriter.
A ghostwriter is paid to write books, articles, blogs or other content that is officially credited to another person. While it's commonplace for celebrities, executives and politicians to hire ghostwriters to produce their written materials, you don't have to be in one of those categories to benefit from the services of a talented ghostwriter.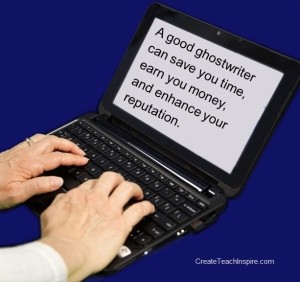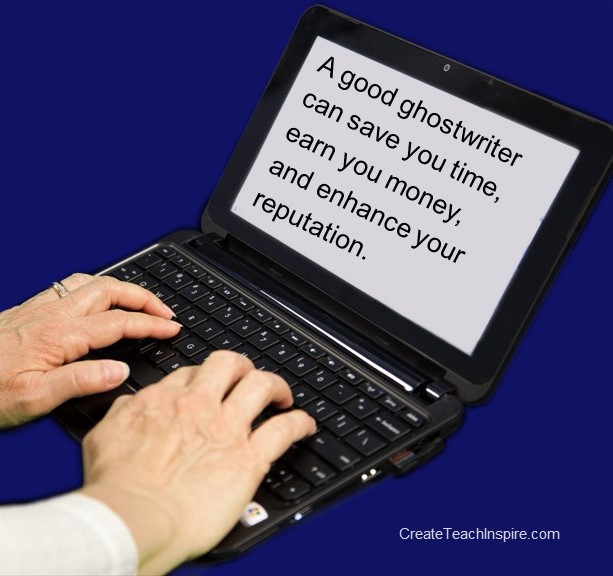 The content, of course, is that of the named author; the ghostwriter simply provides the wordsmithing necessary to get the thoughts and message organized and into a readable form. A variation on ghostwriting is to hire a collaborator who may or may not get bylined credit (either as an equal, as in "John Smith and Mary Jones" or in a support role, as in "John Smith with Mary Jones" or "John Smith as told to Mary Jones").
Ghostwriting arrangements can vary significantly from one where the named author simply establishes the concept and the ghostwriter completely researches and produces a final manuscript to one where the named author writes most of the first draft and the ghostwriter cleans it up—and anything in between.
Due to the nature of the business (ghostwriters often work under stringent confidentiality clauses), it's impossible to know how many books were written all or in part by a ghostwriter, but some industry observers suggest that named authors and publishers spend as much as $500 million or more every year on the services of ghostwriters. Why? Because it's a worthwhile investment.
Good ghostwriters can:
Save you a tremendous amount of time;
Help you turn your information into a marketable book or popular blog;
And enhance your reputation by the quality of their work.
What's that worth to you?

Latest posts by Jacquelyn Lynn
(see all)