Clips from my presentation to the Central Florida Christian Chamber of Commerce:
The story behind the video:
In January 2018, I was having lunch with Mark Goldstein, president of the Central Florida Christian Chamber. He was giving me some great suggestions for promoting my book, Finding Joy in the Morning, and its companion study guide, Intentional Joy. I thanked him and said that my plan for the year was to write a novel.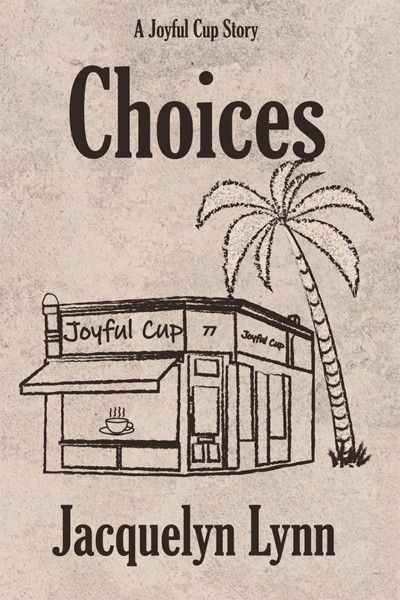 After I described the story I wanted to tell with its theme of forgiveness, he picked up his phone, opened his calendar, and said, "I'm putting you on the calendar as the Chamber's speaker for the February 2019 luncheon. It will be Valentine's Day and forgiveness will be a great topic. Have the novel available to sell after the meeting."
I hadn't written a word of it yet!
But I'd been thinking about it for several years and that deadline was the motivation I needed to get it done.
Choices was published in January 2019 and I had copies available at the Chamber meeting. Here's what Mark said about it:
There are times when you just can't put a book down—and this was one of them! Jacquelyn Lynn masterfully wove the stories of several individuals to show how forgiveness for yourself and others is possible even in the darkest of circumstances. I waited an entire year to have the opportunity to read this book—and it was worth it! I'm looking forward to reading her next work in this series.
Please enjoy these clips from my presentation and share your thoughts on forgiveness.

Latest posts by Jacquelyn Lynn
(see all)