Why I Switched to MailChimp from Constant Contact
When our company first started doing email marketing, we used Constant Contact as our email service provider. I appreciated many things about the service, especially the various training programs. But gradually my frustration level with Constant Contact increased, so a few years ago, we switched to MailChimp.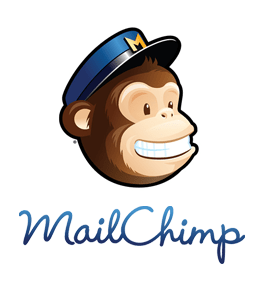 MailChimp does everything we need, it's easier to use and—bonus!—costs less. What's more, the MailChimp team has a great sense of humor (and provides great support).
I don't recall having any issues when I closed the Constant Contact account. It was a smooth transition.
Apparently Constant Contact has decided they must make it difficult for customers to leave.
One of the ways I serve my church is by chairing the communication committee, and that includes overseeing the email service provider we use. I set the church up on Constant Contact probably seven or eight years ago, and it was doing the job.
However, over the past year or so, I became increasingly dissatisfied. Constant Contact implemented some changes without notice that required some training, so instead of being able to just log in and send an email, I had to figure out a new process and train others on it—taking time that wasn't in my schedule. I complained about that and received a buzzword-filled response to the effect that they were trying to improve the customer experience (they didn't).
Some of my other complaints about Constant Contact included having to get past pop-ups to get into my account and frequent upsell attempts (I understand some upselling, but this was several times a week).
The church's account with Constant Contact was prepaid and they do not give refunds, so I waited until the balance was exhausted and changed to MailChimp. I emailed Constant Contact and asked them to close the account.
They have refused to close the account unless I call their billing department. Their form email says:
Constant Contact will continue to bill your account, whether in an active or disabled state, until you contact us via phone to cancel the account.
I wrote back, explained that I didn't have time to get on the phone, provided all the identifying information they requested, pointed out that it was a prepaid account without a credit card on file and the balance was exhausted, explained that we'd changed to a different provider, and again requested that the account be closed. No response.
A month later, I received a "payment failed" notice. With a deep sigh, I politely responded that I had requested that the account be canceled and pointed out that since they were happy to open it without a phone call, they could close it the same way.
Constant Contact's response to that was the same form email I had received before, saying that I had to call to avoid additional charges and that billing would continue until I called.
Message to Constant Contact: You can continue to bill the inactive account of a small church, or you can close the account the same way you opened it, which is by email.
Making it difficult for customers to leave is not an effective customer retention strategy.
Your turn: Share your thoughts below.
Update: I received another "payment failed" notice. This time, I replied with a link to this blog post. Constant Contact closed the account.
Update: In 2019, MailChimp changed its business model and target market. I found that MailerLite was a far better match with my needs, so I made the switch with my business account. The folks at MailChimp were gracious and helpful. At some point, the church will make the switch, too.

Latest posts by Jacquelyn Lynn
(see all)