You're getting ready to post a blog and you need an image. You're in a hurry, so you do a Google search on "free images for blogs."
And you get 371 million results, but not all of those sources are for photos that are really free–and few meet your needs.
So you try again, searching on "free images people using cell phones" because your article is about electronic communication. The result is plenty of great images, but don't assume every one of them is yours to use without permission and/or payment. Chances are very few of them are totally free. And if you use them anyway, that "free image" could get very expensive.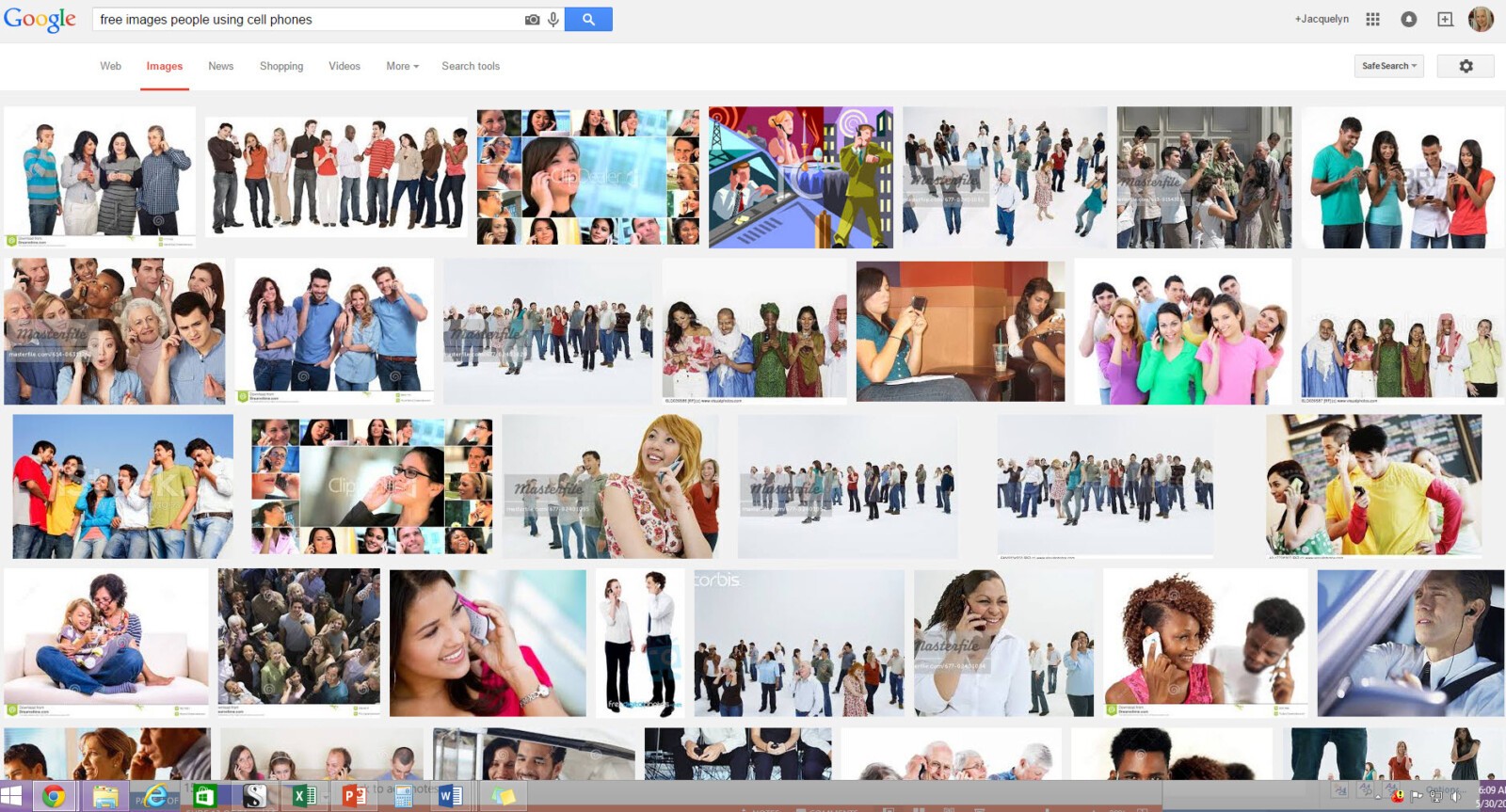 When Getty Images finds a website using one of its copyrighted images without payment, it sends a cease and desist letter demanding the removal of the image plus an invoice for the license fee and enforcement costs. I think that's fair and reasonable—and not just because Jerry Clement (my husband and business partner) is an iStock (owned by Getty) contributor.
In "Copyright and Intellectual Property Infringers Beware: Use Images at Your Own Risk," business strategist Jamie Teasdale shares her own story of how easy it is to cross the line from free use to copyright infringement when you're posting what you think are free images.
It's stories like Teasdale's that prompted us to publish Create Your Own Custom Images: How to Create Unique Images for Your Blog, Website, Social Media and Presentations.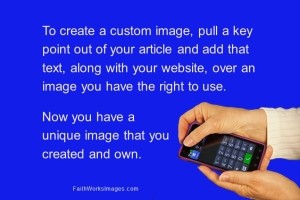 To get an image for the situation I described at the top of this blog, I'd suggest pulling a key point out of your article and adding the text along with your website on top of an attractive image you have the right to use.
Then save it as a jpg with a search-optimized file name and post it on your blog. In a couple of minutes, you'll have a unique image that not only meets the needs of online marketing's visual demands but is also an image that you created and own.
Now it's your turn. Share your thoughts below.

Latest posts by Jacquelyn Lynn
(see all)