When you "borrow" something without permission, it's not borrowing — it's stealing.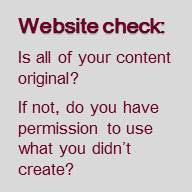 And if you're a developer of a mall, hotel and entertainment project estimated to cost between $300 and $400 million, there's no excuse for using images on your website that you found online and posted without permission or compensation.
Apparently Orlando Sentinel writers Jim Stratton and Sandra Pedicini took a close look at iSquare's site (which describes the proposed International Drive complex) and found some questionable images.
One of the ironies is that the developer is promising something unique and yet using renderings and images that, according to the writers, "had been taken from other projects or from a cache of stock photos found online."
The images were removed after the Sentinel asked about them.
Whatever benefits iSquare might have received from using those images has been far overshadowed by the reputation damage that occurred when a couple of sharp reporters recognized the true sources of the pictures.
Could this have been a situation where a web designer was under pressure to get a site live in a hurry and took some unacceptable shortcuts? Or could this have been an innocent mistake of a web designer dropping in placeholder images that accidentally got published? Perhaps — but iSquare developer Abdul Mathin didn't offer either excuse. He said the images were intended to be conceptual, not actual.
The lesson:
You should have the rights to use everything on your website and in all other marketing materials. This means creating original material or securing the rights to material obtained from other sources with appropriate permissions, compensation and credit.
Just as you are responsible for what goes in your bio, you are responsible for what's on your website — even if you aren't the person who uploads the content.
If you do it right from the start, you don't have to worry about your company being the subject of an article like the one that prompted me to write this blog. And, of course, if you need help creating original content (video, images, text), contact us.

Latest posts by Jacquelyn Lynn
(see all)