Though summer doesn't officially end until Sept. 22, Labor Day is over, the kids are back in school and Halloween decorations are in the stores.
We're not going to share what we did on our summer vacation (unless you really want to know!), but we thought you would enjoy some business highlights.
New Products
We released two new adult coloring books.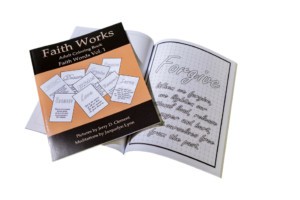 Faith Words Vol. 1, part of the Faith Works series of coloring books for adults, lets you color the words and meditations that will motivate and inspire you every day. The primary feature in each image is a positive word accompanied by an uplifting message. It's available on Amazon for $7.95. Go here to order your copy.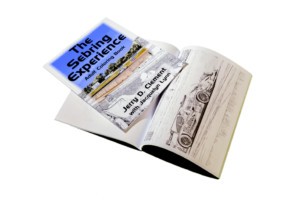 The Sebring Experience features pictures of cars, people and action from the legendary 12 Hours of Sebring. It's ideal for racing fans who like to color. It's available on Amazon for $7.95. Go here to order your copy. 
Blog Posts
To recap some of our blogs you may have missed:
Guide to Media Interviews. With the 24-hour news cycle and proliferation of cable news channels, chances are greater than ever that you'll be interviewed by a media outlet for some reason. These tips will help the interview go smoothly so you and the reporter or producer get the results you both want. Read the full article.
Benefits of Coloring for Adults. What makes our coloring books—and others like them—so popular? We share thoughts from experts. Read the full article.
The Difference Between Adult and Adult-Themed Coloring Books. Our coloring books are for adults, but they are definitely G-rated. Read the full article.
The Difference Between Rights and Ownership. A photographer has sued Getting Images, one of the largest stock photography agencies, for $1 billion (yes, billion with a b) for apparently claiming ownership of her images that she made free for anyone to use—and then invoicing her for using her own pictures. Read the full article.
Upcoming Releases
We are working on Faith Words Vol. 2; it should be available by the end of the month.
We're also working on a new book in our Conversations series. It's a departure from the type of book we usually publish, but our conversation with a terrorism and security expert could save lives. We'll have a release date for How to Survive an Active Shooter: What to do Before, During and After an Attack that Could Save Your Life soon.
Now it's your turn—share your summer highlights below!

Latest posts by Jacquelyn Lynn
(see all)