What a Ghostwriter Is – and Isn't
A ghostwriter is just what the title says: a writer who is not visible to the public. Ghostwriters are not editors, literary agents or publishers.
Good ghostwriters will ask you about the market for your book, articles or blog so that they can write to the correct audience, but they aren't going to help you market your material – if they did that, they would be publicists and marketers, not ghostwriters.
If you're looking for an editor, don't try to hire a ghostwriter. For more on that topic, read "Why I Won't Edit Your Book."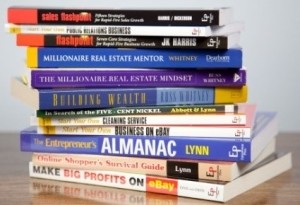 Some ghostwriters simply deliver a manuscript; others can provide a package that might include book cover design, book interior design and production, posting blogs, submitting articles to content sharing sites and more. When evaluating and comparing ghostwriters, be sure you are absolutely clear on the entire scope of services they are offering and which of those services you want and need.
Ghostwriters are professionals and should be treated and compensated as such. For example, don't ask a ghostwriter to write your book for nothing now and the promise of payment when (if) the book sells. Would you work under those terms? You can certainly incorporate a percentage of revenue from sales of your product into your agreement as a bonus, but don't suggest making it the only source of compensation for the writer. Remember, this project may be your passion – but to a ghostwriter, it's a job.
Curious about what ghostwriters charge? The short answer is: "It depends." Read "How Much Do Ghostwriters Charge?" to learn more.
What Ghostwriters Write
Books
Ebooks
Blogs
Content marketing copy
Social media copy
Social media profiles
Articles
White papers
Special reports
Web copy
Case studies
Success stories
Op-Ed essays (editorials, opinion pieces)
Newsletters
Information products
Email marketing materials
Whatever you need them to write

Latest posts by Jacquelyn Lynn
(see all)